Waiward receives CISC Steel Edge Award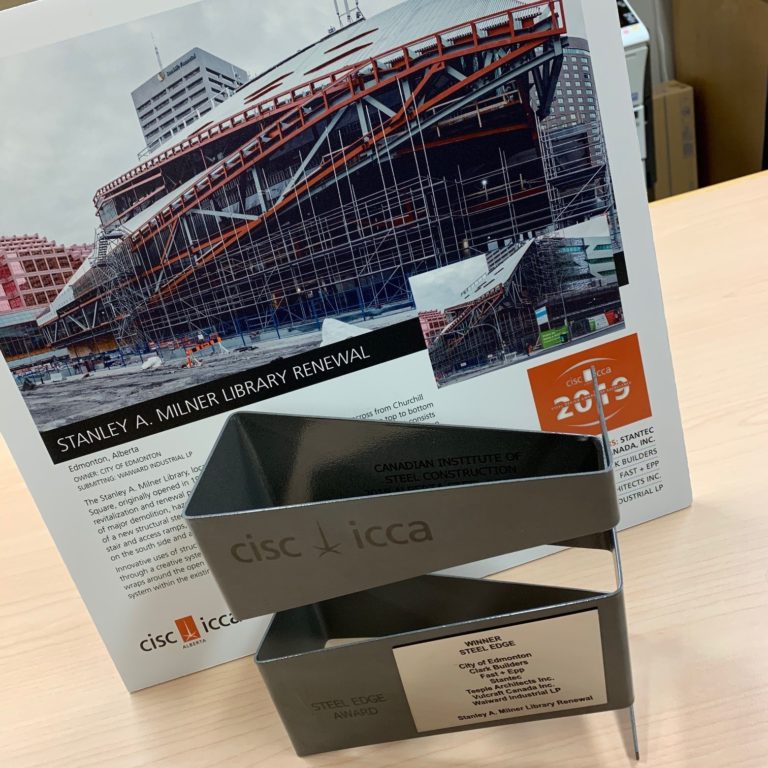 Waiward is very pleased to be a recipient of the CISC Steel Edge Award for the Stanley A. Milner Library Renewal.  The Stanley A. Milner Library, located in the heart of downtown Edmonton across from Churchill Square, originally opened in 1967 and in 2014, City Council approved funding for a top to bottom revitalization and renewal project of the 50 year old structure.
Innovative uses of structural steel to support the dramatically contoured facade were achieved through a creative system of trusses.  Other steel highlights included a slender reading ramp that wraps around the open atrium space, and the design and installation of a steel cross brace lateral system within the existing concrete structure.